Island Designers
Lori Hirons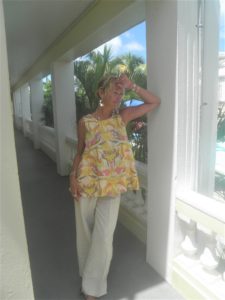 You haven't heard from me in a while and I'm sorry for that.  It's not that I haven't wanted to write but I've been rebuilding Island Contessa since the hurricanes.  And,  I would be less than honest if I didn't say it's been a struggle.  Where I've been lucky is that I am surrounded by people that want to see me succeed.  People that love to partner with me and give us both to showcase the magic that is St. Croix.
Recently, that partnership was with Crucian Gold.  They were one of the first jewelers I got to know before I moved here and before I became a designer.  Color me a fan.  Talented, long-standing and deeply rooted in the community, Crucian Gold is a pretty remarkable business.  Because St. Croix is a small island, we all know each other and we all cheer each other on.  This photo shoot was a deliberate pairing of some special Island Contessa pieces with beautiful Crucian Gold jewels.  But, you don't have to take my word for it, take a look for yourself!
I promise I won't be so far away from sharing with you!  After all, Christmas is right around the corner.
Lori