Dog Days of Summer (and trying to keep cool)
Lori Hirons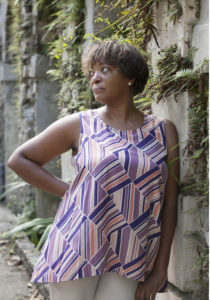 Most days in August, its pretty universally hot (at least in the western hemisphere) and everyone is trying desperately hard to get cool and just stay cool.  When the heat hits my little island, you definitely see a change in the wardrobe of most island gals.  When I designed the Beach Flower I knew it had to be in linen and I knew it had to be able to move easily.  Likewise with Sandy Toes  it needed to be fresh and clean and easy to move in.  But, with all that said, it didn't (or shouldn't) have to sacrifice style and elegance.
At Island Contessa, we don't think that island royalty is a one size fits all title.  As you can tell from our models, we have all walks of life and all ways of living.  The one constant is a love of adventure, travel, style, fun and comfort.  I am always so pleased that none of those categories are mutually exclusive!  On a recent sales trip to Florida, I was asked to define the one characteristic I felt defined my customer.  I didn't hesitate a moment–she knows what she wants!  Island Contessa royalty don't rely on fads or gimmicks. They want beautiful garments; impeccably made.  They become their 'go to' garments for years to come.
Just because its hot outside; doesn't mean you have to look shabby.  If you haven't tried us out, I invite you to do so.
Ciao,
Lori