Free Shipping Mondays and The Gwyneth
Lori Hirons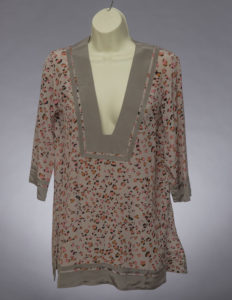 Holiday shopping.  It really can be overwhelming, crazy, difficult, frustrating and EXPENSIVE!!  We're here to help.  Starting now through December 15th, we'll have TWO WHOLE MONTHS of sales and special events.  Starting TODAY, you get free shipping on all of your purchases PLUS a discount on The Gwyneth https://islandcontessa.com/product/the-gwyneth-beach-tunic/ and for the remainder of October we are doubling our contributions to the Women's Coalition on St. Croix to better improve the lives of their clients and their families during Domestic Violence month.  WHAT MORE COULD YOU ASK FOR??
We've had such an overwhelming positive response to The Gwyneth for its chic lines and amazing fabrics, you'll want to get several and since you're getting it on sale, you'll want to get one for someone special.
So, let's go fashionistas, and start this season off right with the right shopping for the right cause!
Happy Monday!
Lori