Raising all boats
Lori Hirons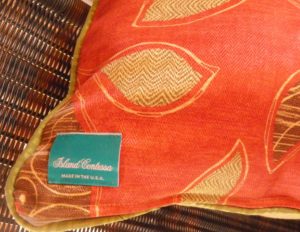 One of the unique things about being an entrepreneur is that you can literally build something from scratch with—an idea, perseverance, endless optimism and, let's be honest, money.  Island Contessa came from an idea I had while splitting my time between New York City and, my now home, St. Croix.  It has had fits and starts but this year we seem to be hitting our stride.  People are starting to recognize the brand.  We are selling more product than we ever have in the past.  We are even getting some national press.  Most people would be content to sit back and go with that.  But, then again, I'm not most people.
One of the primary reasons I wanted to be successful with this business is that I wanted to make a difference in the lives of women.  More specifically, I wanted to make a difference in the lives of women who are trying to get out of domestic violence situations.  I know I'm not the only retailer who supports causes but I suspect I'm one of the few that has it baked into their business model.  Which brings me to my current campaign.
Last week, I launched an Indiegogo campaign called each one, teach one.  https://www.indiegogo.com/projects/each-one-teach-one–7/x/14758710#/  As we've expanded into home goods, we have realized that our goal of opening light manufacturing here and helping train women for a marketable skill are compatible.  So, to that end, we've launched the campaign to help us start.  The money we raise, will, by no means, solve the problem of domestic violence; but it's a first step.  If you contribute, we promise to be good stewards of your gift and we'll keep you updated on the progress of the project as we go.  More importantly, you'll help us a grow a business with real, tangible benefits for the people we hire.
So give us a look and see if you want to be a part of something of bigger.
Happy Monday!
Lori